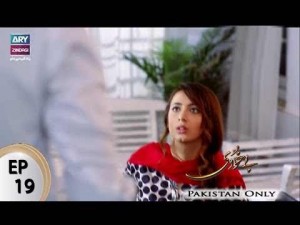 Bay Khudi – Episode 19 – 1st August 2017
There are a number of people in your life that would make your life so much better. Friends who you'd be able to share everything with, but can a boy nd a girl stay only friends forever? Or at one point one of them will fall for otherh.
Bay Khudi is a tale of Fiza who shifted to her aunt's house along with her mother after her father's death. Saad's mother loves Fiza as her own daughter. Fiza is happy because of Saad who's her cousinand best friend, however Saad has feelings for Fiza.
Cast:
Sara Khan,
Noor Hassan,
Laila Zuberi,
Fazila Qazi,
Hajara,
Arsalan Faisal,
Bilal Abbas,
Rahma Saleem,
Komal Aziz and Others.
Writer: Seema Munaf
Director: Aabis Raza