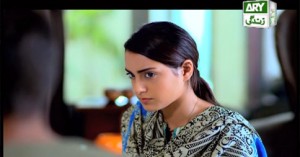 Socha Na Tha Episode 20 – 4th August 2016
Loving someone is a choice but getting the same person is not always possible.Marriage is a matter of fate.
'Socha Na Tha' is a story spinning around Shafaq and Murtaza who were once upon a time in love with each other.But due to some misapprehensions they fall apart. Shafaq marries Zaka, but due to their differences their bond never turns out to be strong.
The thrill and twist in the story takes place when Murtaza comes back in Shafaq's life.