Zakham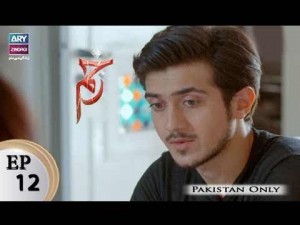 – Episode 12 – 19th October 2017
Zakham is a story of complicated relationships, societal pressures and the resulting pain and suffering it brings to people's lives.
Khawar, the male lead of the story, is a psychotic character who loves to torture his wife even when she is pregnant.
Tehreem, his wife, is the eldest daughter of his family who bears Khawar's torture everyday but stays silent out of love for her husband and hopes that he will become a better man someday.
Tehreem has a younger sister named Takbeer, who is the female lead of the drama. She loves Moosa and is engaged to him.
Writer: Sameena Ejaz
Director: Ali Faizan
Cast :
Madiha Imam,
Faysal Qureshi,
Sarwat Gilani,
Shahzad Noor,
Shabbir Jan,
Ismat Iqbal,
Fahim Abbas,
Mehwish Qureshi, and others