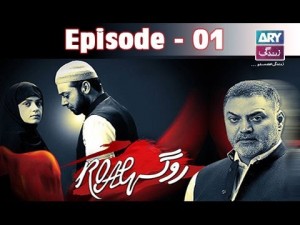 Roag as the title depicts is a story of lament and sorrow that Abid and his family has to face
through out the journey of life. A middle class family headed by the only bread earner who lives
abroad for job concerns and his wife back at home plays no role towards the governance of the
family, resulting into a disgraceful incidence with their youngest daughter Nimra. And it marks
the advent of turmoil in the life of Abid and his family.
Plot accelerates the passage of time and subsides the intensity of grief for the family; but soon
after 12 years, settled in a new city Nimra has to face Ayaz, the man behind her devastation as
her proposed husband.
Cast:
Faisal Qureshi
Asif Raza Mir
Mohib Mirza
Sumbul Iqbal
Asif Raza Mir
DIRECTOR: Babar Javaid
WRITER: Faiza Iftikhar
Mon to Sun at 5:00PM only on ARY Zindagi.